Published March 9, 2021 . 0 min read
It's Women in Construction Week. Here's an Inspiring Story.
This is custom heading element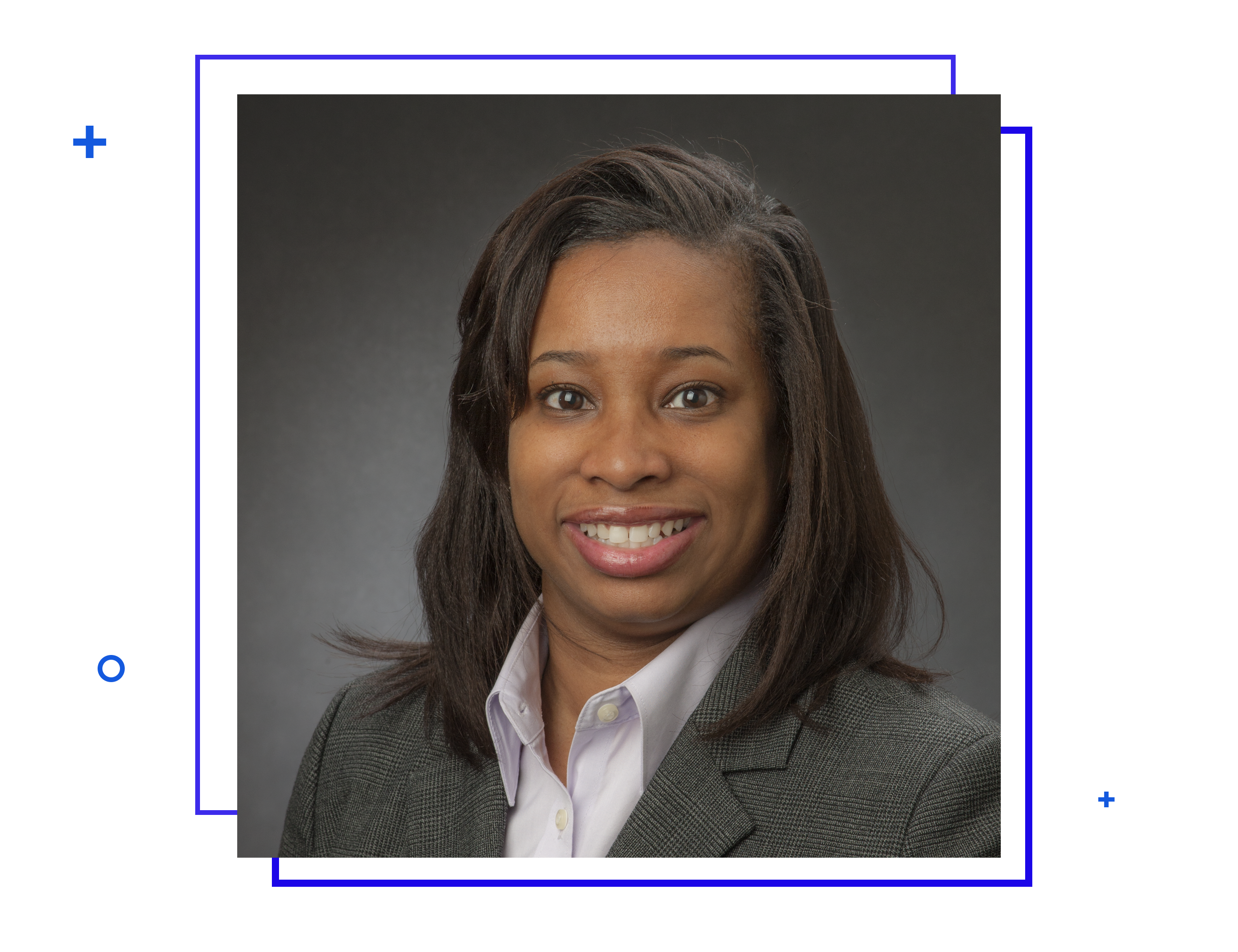 Andrea Williams was a high school student in Tyler, Texas, when she decided to become an accountant—and it wasn't just because she was good with numbers.
"I was extremely shy," she said. "In fact, I was actually voted the shyest girl in my senior class. When I took an accounting course I thought, 'this is perfect for me. I can work in a box all alone.'"
After Andrea landed a job at residential construction company David Weekley Homes, she questioned her first impression about accounting. "I quickly learned that you do not work alone when you are in accounting," she said. "You actually work with people all day, every day."
Andrea found herself travelling to different cities to teach PMs how to build their budgets. Her role as lead accountant also required her to sit in front of groups of people, present financials and field questions. "I slowly started coming out of my shell because I was forced to," she said.
For National Women in Construction Week (March 7-13), I'm delighted to honor Andrea's many personal and professional achievements.
Overcoming shyness is just the beginning.
When Andrea was studying accounting at Prairie View University, she worked multiple jobs to pay her own way through school. On top of that, she took extra classes to earn her four-year degree in just three years. "My parents instilled in me a very strong work ethic," she said. 
Today, Andrea is the Controller for Brookstone Construction. The Houston-based company, which has 54 employees, builds community, industrial, education and commercial projects across the Houston metropolitan area. Andrea rose to that position after starting as a senior accountant in 2010 (prior to that, she worked for KBR, Inc.). In addition to overseeing Brookstone's financial statements, audits, AR and AP, Andrea handles the company's group insurance and 401(k). 
She is steeped in the finer points of construction financials, having passed the rigorous, four-hour exam administered by the Construction Financial Management Association (CFMA) to become a Certified Construction Industry Financial Professional (CCIFP). 
Andrea is Vice President of the Houston Chapter of CFMA and will step into the role of President next year. At the national level, she also plays another role that speaks to her personal and professional growth—namely, sharing her experience as an African American woman in an industry that tends to be mostly white and male (especially at the c-suite level) and encouraging others to engage in important discussions about diversity and inclusion (D&I) in construction.
In fact, I know Andrea from CFMA's D&I Task Force, which has met biweekly since its inception in July 2020. This past December, CFMA's Executive Committee voted to develop the D&I Task Force into a Committee effective April 1, 2021. (I'm honored to have been named incoming Chair.)
"I'm thankful to CFMA for putting a focus on diversity and inclusion in this industry," Andrea said. "For so many years, that was pretty much nonexistent, just minimal."
Talking about D&I is a lot like overcoming shyness—you have to step through discomfort to make progress. "I really believe it's important for all of us to get out there and do what makes us uncomfortable," Andrea said.
To understand what that can mean in practice, consider what Andrea did last year. She's the only African American employee at Brookstone. When protests were sweeping the country after the police killings of George Floyd and Breonna Taylor, she took it upon herself to spark a dialog with her leadership team. 
"Brookstone, which is privately owned, is a great company," Andrea said. "It has a family culture, and so I have never felt different here. But I did sit down with our leadership team. I just said, 'What do you think about everything that is going on—the protests that are happening and the social justice issues? Where do you stand on this? Because we don't talk about it.'"
 That kind of courage makes a difference for all of us.
These kinds of discussions can help you see that silence isn't necessarily an expression of apathy. Sometimes people are just afraid of saying something that could be misinterpreted. However, if people remain hyper-cautious about causing offence—or if they are spring-loaded to be reactive when someone's words or actions feel hurtful—it's hard to move forward.
As Andrea sees it, the first step is to establish confidence in each other's good intentions so that people feel it's safe to share their thoughts, feelings and experiences.
That step will be necessary, not only for the construction industry to do better on racial diversity, but also for progress to happen on gender representation and parity of pay. Women are well-represented in construction accounting and finance, Andrea notes, but there's a lot of work to do on the operations side.
Along with representation, how women are treated in construction is also important. This speaks to inclusion—the sense that you belong and are valued. 
"I see more women entering operations in construction, and I have heard some of their feedback on what it's like," Andrea says. "Let's say you have a foreman who is accustomed to taking direction from men. He may hesitate if a woman is giving him guidance or instruction, or he may have a tendency to question things coming from a female supervisor. It's going to take some time to make progress on these issues, but we can get there."
I'm grateful to Andrea for sharing her story and hope you enjoyed reading it. If you have any observations of your own related to this article or D&I in general, feel free to email me at bruce.orr@pronovos.com.