ABOUT PRONOVOS
We empower commercial contractors with data-driven insights to improve profit margins through simple, integrated cloud-based solutions.
We turn construction data into powerful
business intelligence for contractors
ProNovos provides a cloud-based construction software that is the intersection between accounting and project management to come together and collaborate.
The Construction Intelligence Cloud consists of analytics, financial workflows, and a project management solution that connects teams, automates reports, and allows you to confidently make informed decisions that ultimately grow your business.
WE ARE A DISTRIBUTED TEAM
We are a fast-growing startup solving the toughest challenges
in the rapidly changing construction industry.

$10B
construction volume managed
Bruce Orr founded Atlanta-based ProNovos in 2012 after hearing a construction CFO recount her frustration at running 40 different siloed applications, with missed opportunities for higher-order analysis.
Having filled data analytics roles at Citibank, AT&T, P&G, Kronos and WiPro Technologies, Orr knew there was a better way.
The construction intelligence cloud he created now empowers contractors nationwide to rely on real-time information rather than guesstimates. In the field, they use ProNovos to record and share photos, drawings, submittals, daily reports, RFIs, crew and equipment resources, and more. Back at the office, they gain insights by pulling data into the platform from a wide array of project and financial apps.
We are a member of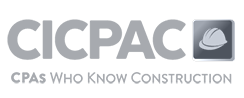 MEET YOUR PERSONAL CONSTRUCTION TECH EXPERTS


JEREMY STEWART
Director of Technology


BRENNAN MEDFORD
Sales Director


KEVIN BRIGHT
Solutions Engineer


XENIA LESHCHENKO
Creative Manager


JOHN O'BRYAN
Growth Manager


JOEL GROOVER
PR Manager


GARRETT COCHRAN
Customer Success Engineer


DENVER SPERRY
Implementation Manager
GET A DEMO
NOW

AND SEE IT IN ACTION