Our new AR dashboard was carefully designed to help contractors ensure that their invoices are paid as quickly as possible.
CONSTRUCTION DATA VISUALIZATION: CUSTOMER-SPECIFIC AR AGING
The length and thickness of the horizontal lines gives accountants, c-suite executives and—importantly—project managers an easy way to see which customers owe the most money. Color codes show the aging of those outstanding dollars, from the harmless 30-day demarcation to the much-more-concerning 90 days and counting.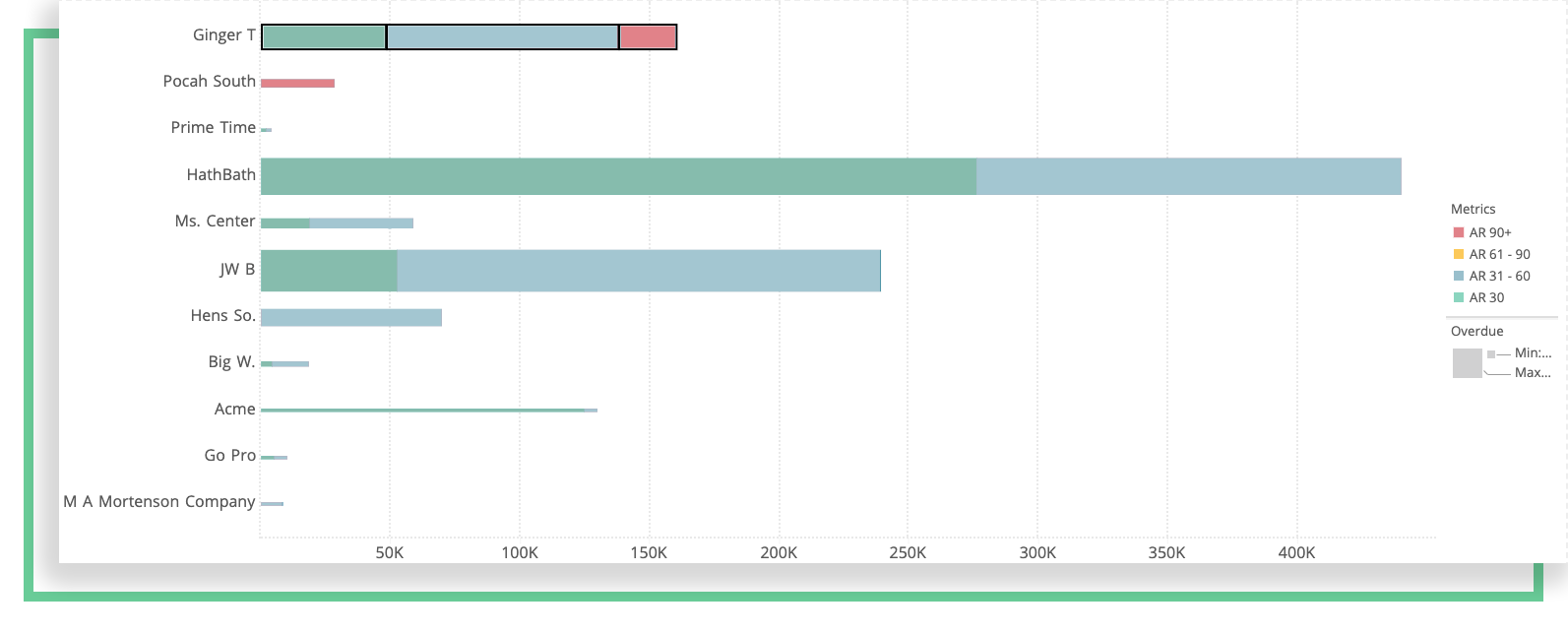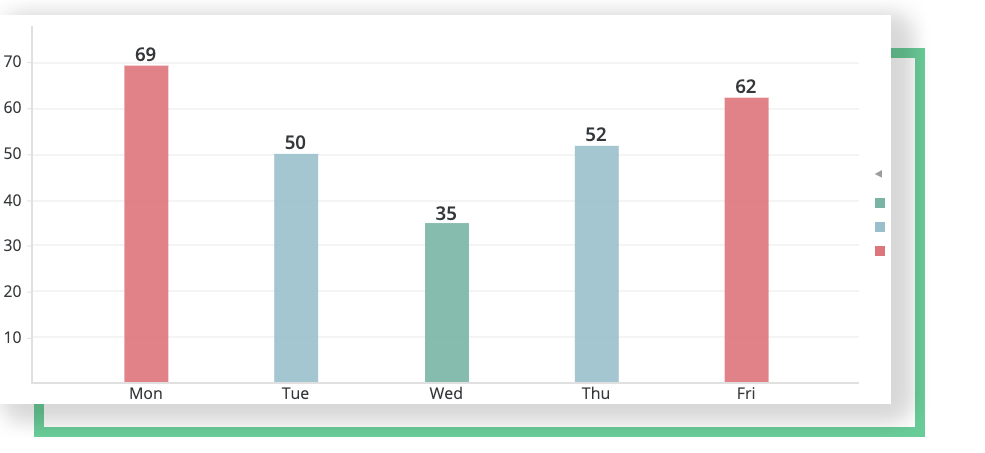 GAINING INSIGHTS INTO INTERNAL AR BOTTLENECKS
The Receipts Processed section provides benchmark averages to help AR decision-makers determine when their teams are processing receipts at the highest rate, right down to specific days of the week. It is meant to help contractors reduce their average collection days by giving them leading and lagging indicators.