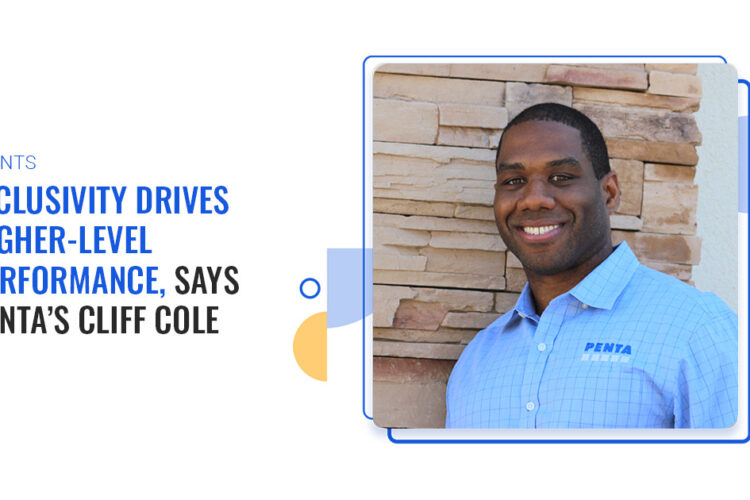 07 Sep
Inclusivity Drives Higher-Level Performance, says PENTA's Cliff Cole
EVENTS
Inclusivity Drives Higher-Level Performance, says PENTA's Cliff Cole
September 7, 2021 • 5 min read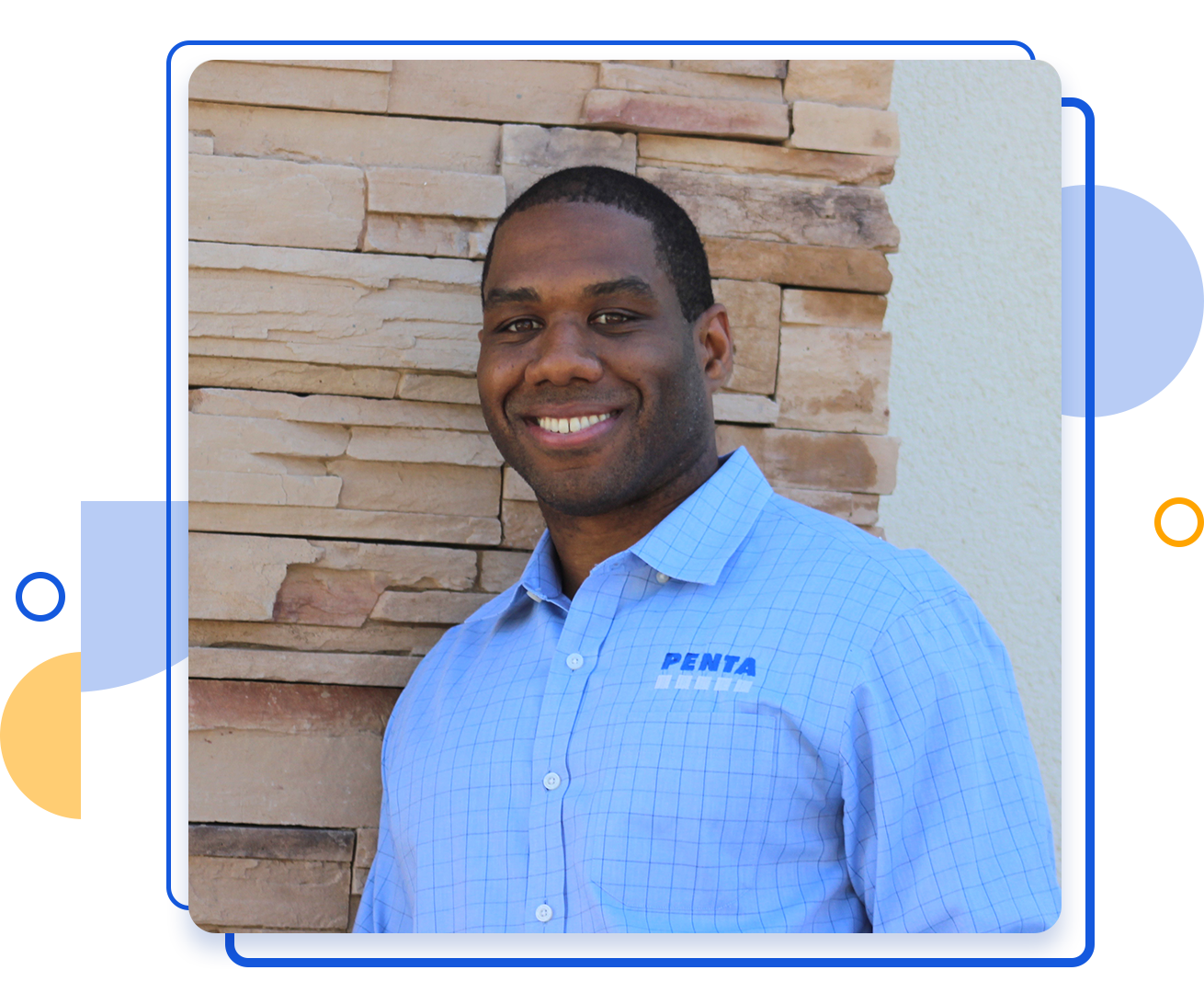 We hope you can join us on Tuesday, Oct. 5, at 2:30 p.m. EST (11:30 p.m. PST) for a virtual panel discussion titled "Transformational Change Through Diversity and Inclusion." It's one of more than 200 such educational sessions being conducted as part of Autodesk University 2021.
Register (no cost) and be sure to join us for the event, where we'll dig into the value of D&I in the architecture, engineering and construction (AEC) workplace and share some interesting findings on D&I research conducted by our panelists.
In the runup to the session, which will include ProNovos founder Bruce Orr, we're highlighting the backgrounds and perspectives of the panelists. Thanks so much to panelist Cliff Cole, Director of VDC for The PENTA Building Group, for speaking with us for the second article in the series.
Tech plays a central role at The PENTA Building Group thanks in part to the efforts of Cliff Cole, who supervises all construction tech and Building Information Modeling (BIM) for the company as its Director of Virtual Design and Construction.
Over the past 21 years, the Las Vegas-based contracting firm has completed more than $8 billion in projects—everything from the corporate campus for Zappos.com, to the HQ for the Las Vegas Metropolitan Police, to T-Mobile Arena. But Cole, who joined PENTA as a project engineer in 2005, remembers when PENTA was just starting to transition to newer approaches. With his architecture engineering degree from North Carolina Agricultural and Technical State University, Cole was a natural choice to review Autodesk's Revit platform. It was PENTA's first foray into BIM.
Ever since then, PENTA has continued to integrate new solutions in areas like preconstruction, site logistics, planning, scheduling and constructability reviews, to name a few. As Cole's department has grown, PENTA veterans have sometimes needed to rethink longstanding ways of doing things. The VDC group, meanwhile, strives to listen to the perspectives of stakeholders who may have decades of experience in the office or the field. "When I first started with BIM, I saw that communication and collaboration were the keys to success," Cole said. "I've never changed my mind about that."
The Maryland native is now taking the same collaborative approach in one of his additional roles at PENTA—leader of the company's corporate diversity and inclusion (D&I) committee.
Communication and Collaboration
PENTA's D&I efforts go back a few years and began with a focus on bringing more women into the construction business, followed by looking more carefully at considerations around race, ethnicity and social justice. During the Autodesk University presentation, Cole plans to underscore the benefits of paying attention to the "I" in D&I. "My primary purpose, personally, is really on making sure that we have an inclusive culture within our organization and in the industry," he said. "My call to action would be for companies to try to gauge whether their employees feel they are included, on both a personal and professional level."
Building a more-inclusive workplace can start with something as simple as encouraging colleagues to chat with each other about their hobbies, interests, life experiences and struggles. "It's just about engaging on a personal level," Cole said. "When you can make those connections, it strengthens your work relationships and develops the teamwork that is so vital for us to keep pushing through some of these inefficiencies that still exist in our industry."
Stronger person-to-person connections also make it easier for peers to engage in dialog about challenging or uncomfortable material related to D&I, says Cole, who holds a certificate in Diversity, Equity and Inclusion in the Workplace from the University of South Florida.
Cole recounts seeing PENTA colleagues summon the vulnerability to be open about difficult topics during training sessions on unconscious bias. "We have had those uncomfortable conversations here at the company, which we would never have typically done before," he said. "The bulk of it really is thinking about how we communicate with each other."
While these types of explorations aren't always easy, they help people see more clearly some of the assumptions they may have been making about people from different backgrounds.
"You find that you actually have more in common than you think," Cole explains. "We tend to put people into different buckets: 'You're like this because you look like that.' But when you really get to know someone else, you realize that we're all just human beings. We all have good values and want to achieve the same things."
During the presentation, Cole also aims to emphasize the business benefits of maintaining an inclusive workplace. Feeling more freedom to question inefficiencies—whether on the technological or interpersonal front—is bound to translate into higher results, he says.
"Part of our mission statement for our diversity group here at PENTA is driving innovation and growth. We want to continue to grow and learn and stay on the cutting edge. We can't do that if we insist on doing things the way they've always been done."