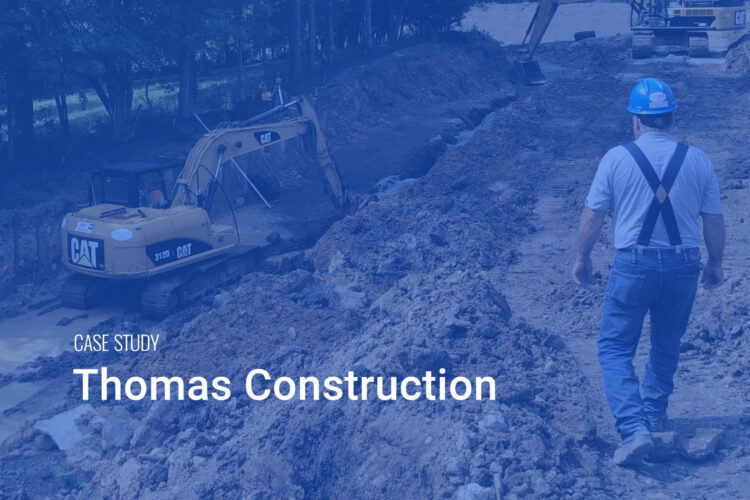 07 Oct
Case Study: Thomas Construction
PRONOVOS CASE STUDY
THOMAS CONSTRUCTION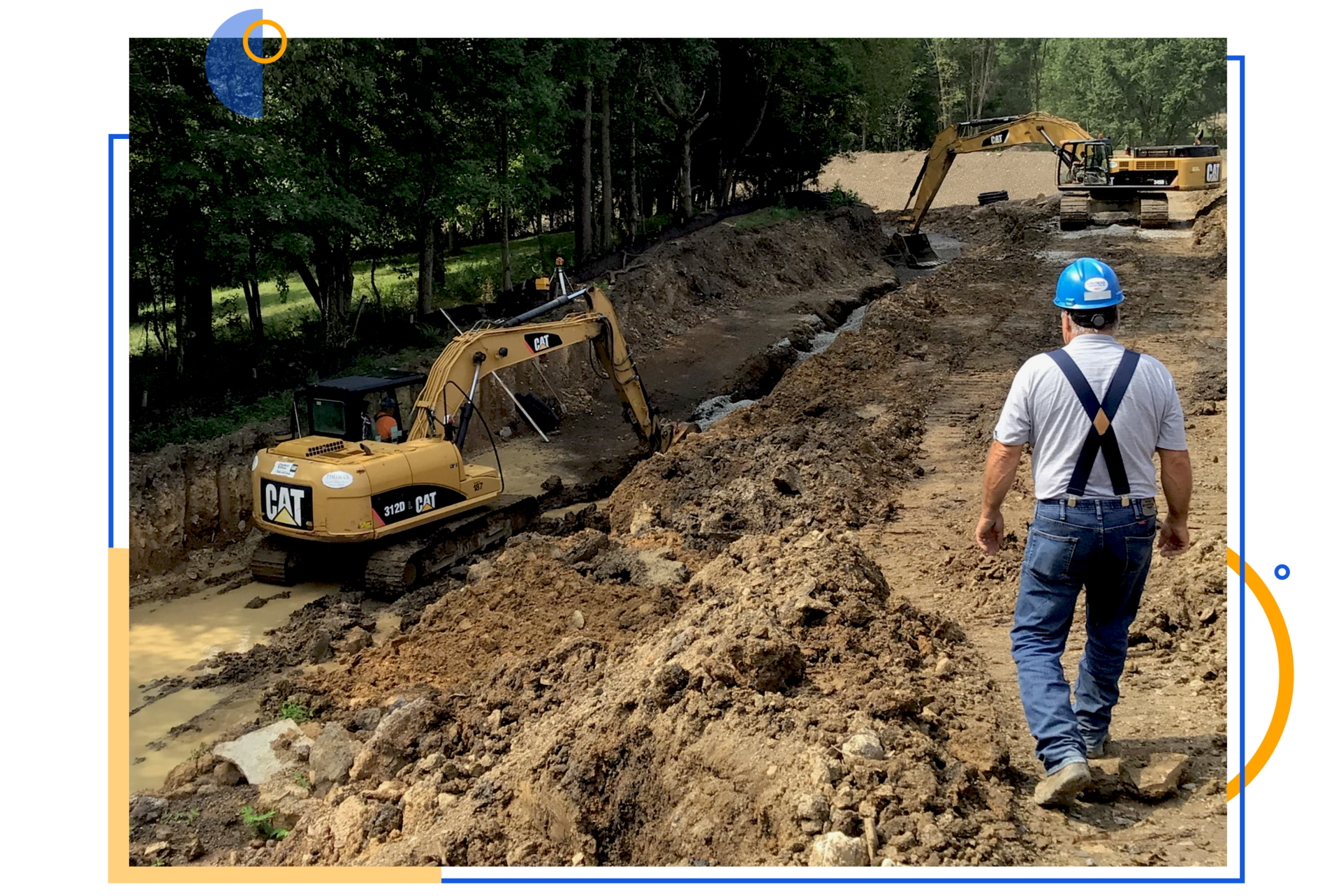 PRONOVOS CASE STUDY
THOMAS CONSTRUCTION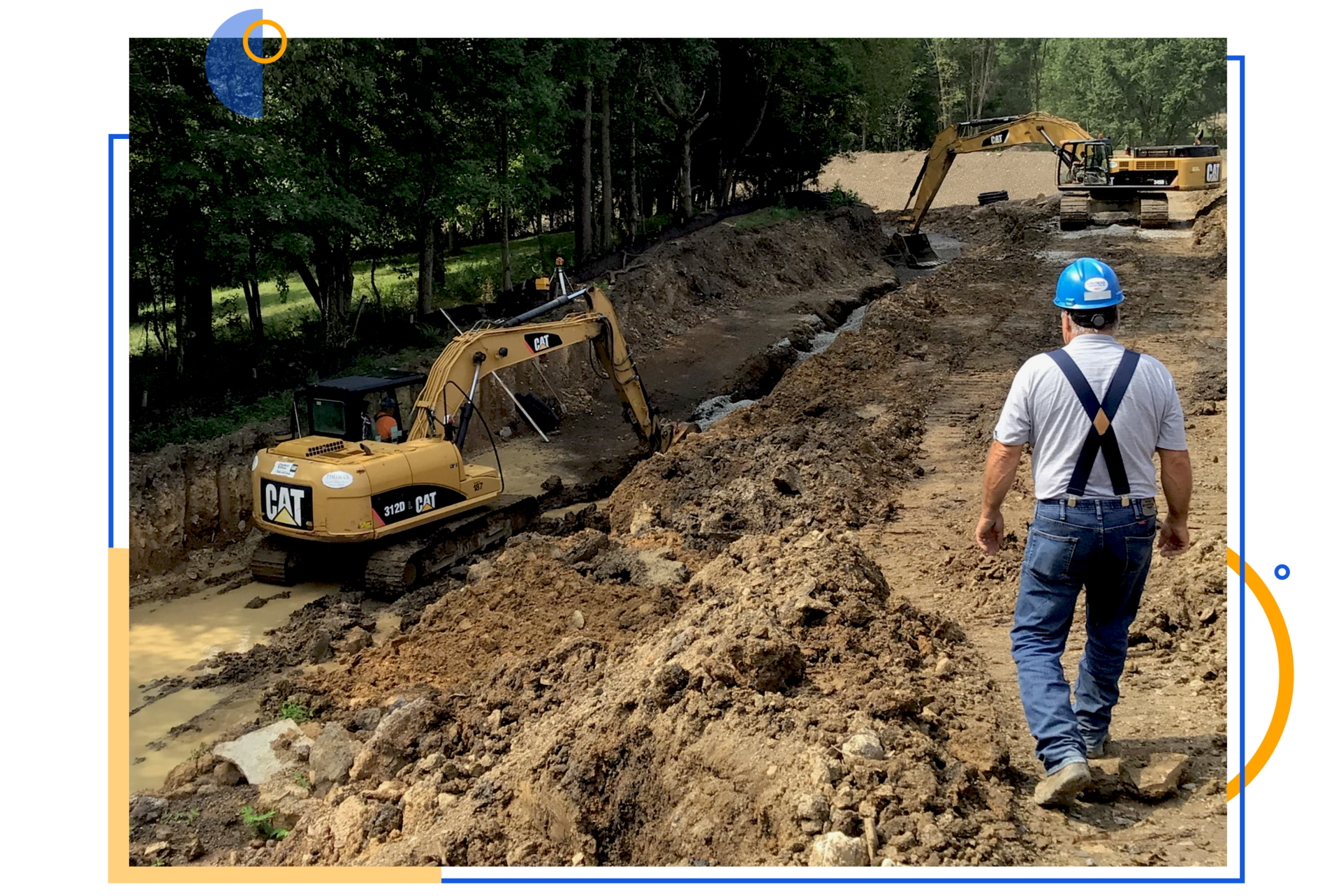 Thomas Construction sees smart investments as the foundation of its success. The Grove City, Pennsylvania-based contracting firm leverages new technologies—everything from GPS-equipped CAT equipment, to drone flights for land surveys—for the complex projects in its growing pipeline, which totals up to $40 million annually.
The award-winning company specializes in heavy highways, bridges, commercial buildings, schools/universities, wastewater treatment plants, and excavations. Recent education projects include building the Pennsylvania Cyber Charter School in Midland and Westminster College's three-story, 27,000-square-foot Hoyt Science Center expansion in New Wilmington. The company's infrastructure work has included rehabilitating the Tamarack Lake dam in Meadville and repairing both the Somerset Lake dam in Somerset County and the 108-year-old Main Street Bridge over Four Mile Creek in Lawrence Park.
Knowing that construction tech extends to the office, too, Controller Nancy Thomas recently chose ProNovos to help Thomas Construction automate its work-in-process (WIP) report, improve its cost-to-complete forecasting, and bolster the transparency of its AP/AR dataflows.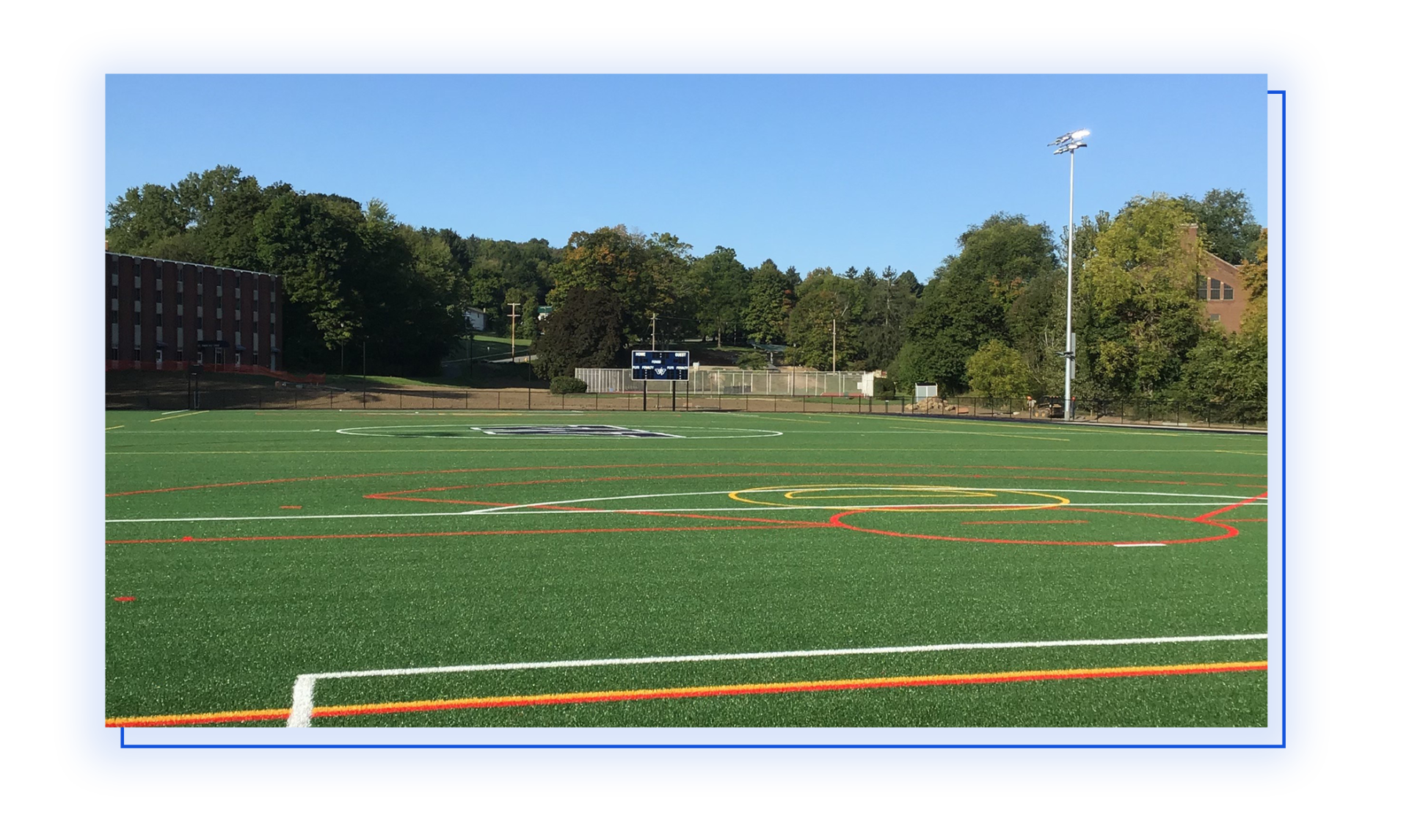 AUTOMATING THE WIP
Thomas Construction was founded in 1975. Like many contractors with decades of experience, the company had been using a Microsoft Excel spreadsheet for its WIP report. "Nancy was really interested in automating the WIP to give PMs access to project data anytime they needed it," noted Kevin Bright, ProNovos Solutions Engineer. "Having an accurate and accessible cost-to-complete forecast was another one of her top priorities." 
Prior to implementing ProNovos, Thomas Construction updated its WIP spreadsheet every month. ProNovos essentially created a mirror-image of that Excel sheet in a cloud-based report, continually updated and accessible on any device. "Now as the AP invoices come in and get posted, our PMs can look at them to see where their jobs are heading anytime during the month," Thomas noted. 
Cloud-based data access also helps ensure that all invoices from vendors and subs are accounted for before Thomas Construction bills the client at the end of the month. 
To understand the importance of this, imagine a job in which a subcontractor working for a GC like Thomas Construction has a $100,000 subcontract. The sub invoices 50 percent for $50,000, but the client is willing to approve only 40 percent of that line item. 
"In this situation, the GC is using Excel and can't see in real time that the $50k invoice was in that month's billing, and so that invoice is more likely to be approved, even though the client won't be paying it in full that month," Bright noted. "In other words, the GC's cash flow would take a $10k hit. When you use ProNovos to achieve greater visibility into your invoices and billings, that kind of hit is far less likely. You're able to manage project cash flows more efficiently."
That's an especially important capability for Thomas Construction given that the company is currently in the middle of its busy season and is also stocking up on materials as a response to the construction industry's ongoing supply-chain challenges.
Meanwhile, in her role as controller, Thomas is now further refining her new ProNovos reports to give her PMs even more information. "ProNovos sorted our cost codes from highest to lowest for us," she noted. "And so our PMs are able to look at those and see right away which categories are in danger of getting out of whack."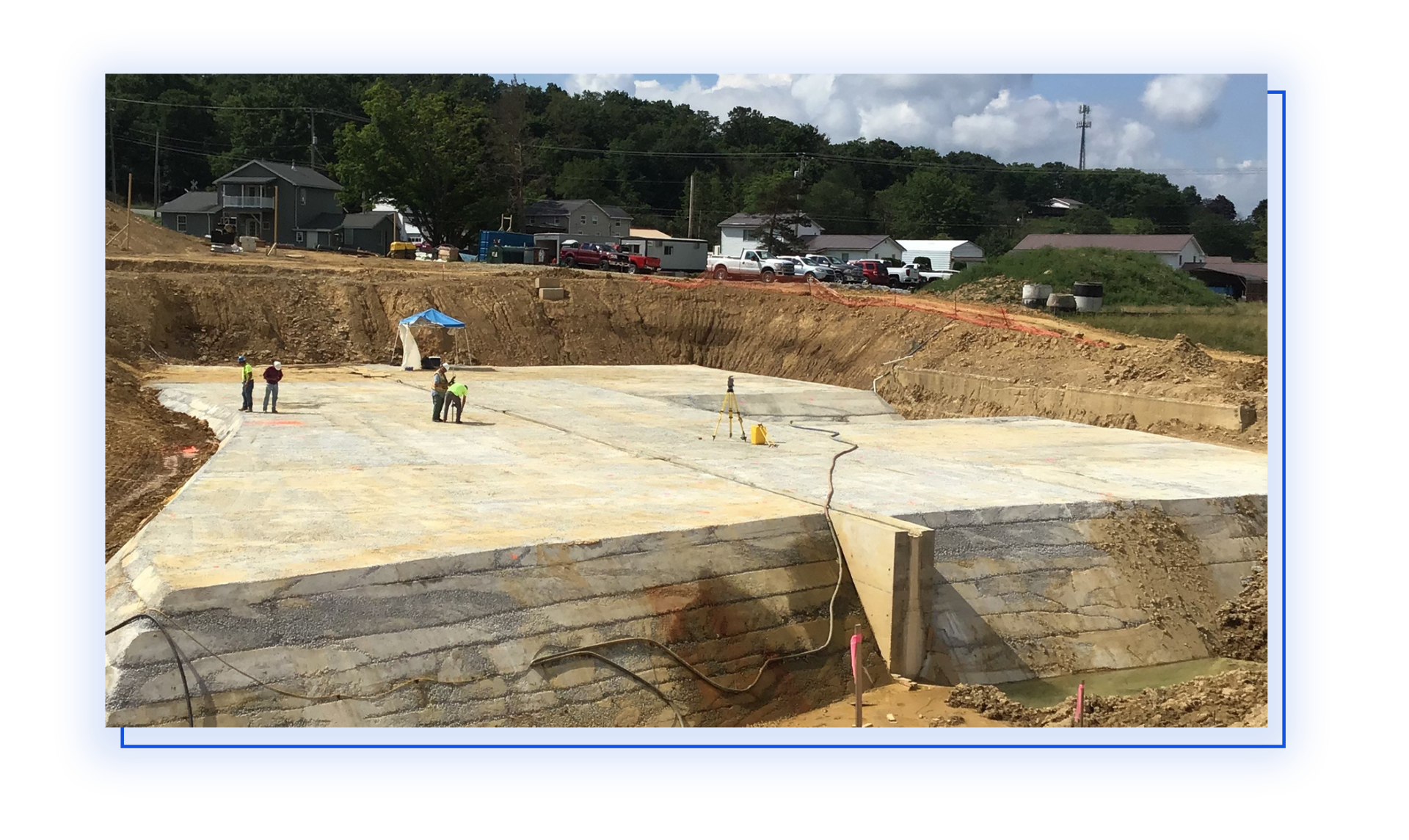 SMOOTHER AP AND AR
Using ProNovos' AP dashboard and AR dashboard also stands to make it easier for Thomas Construction to furnish customers like PennDOT with requested information such as which subcontracting firms were on site, whether they were minority-owned, how much they were paid, and other details. "It's right down to the check number and date," Thomas said. "Before we implemented ProNovos, my project managers had to ask me for that information. Now they're able to see it for themselves, which allows me to focus on other tasks." 
Thomas, who uses FOUNDATION accounting software, also appreciates the way ProNovos allows her to see custom views of key information and tailor the data to the needs of busy PMs. "Sometimes you don't need a 37-page document," she said. "A snapshot will do."  
INVESTING IN THE FUTURE
Thomas Construction has a total of nine project managers. While it's too early in the ProNovos project to accurately predict return on investment, Thomas is confident that efficiencies such as those described above will add up over time.
"If even one of my PMs uses it as I want them to—tracking their jobs better and faster, using it for billing and to know right away when line items or bid amounts have really gone haywire—it will be money well spent," she said.
The controller also believes her PMs will use ProNovos in creative new ways as they gain familiarity with it. "They've already started coming up with ideas, like adding labor hours to one of our ProNovos reports."
Finally, greater data visibility should help the company develop best practices that can be applied from project to project.
"Ultimately, all of our projects are unique, but certain components can be similar, like when we're doing wastewater treatment plants, which are $10 million to $15 million jobs," Thomas explained. "It has already been a real help for our guys to be able to go back and look at historical cost data and compare it, and I can't wait to customize ProNovos even more as we go on, so it has been great."
SEE WHAT PRONOVOS CAN DO FOR YOU