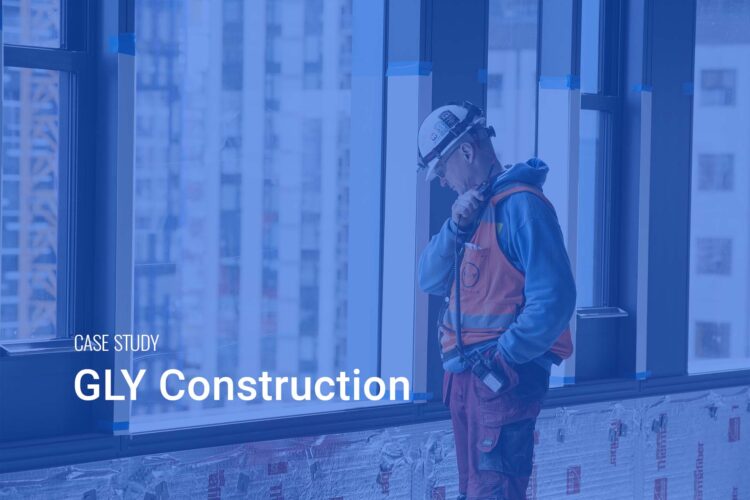 27 Aug
Case Study: GLY Construction
PRONOVOS CASE STUDY
GLY CONSTRUCTION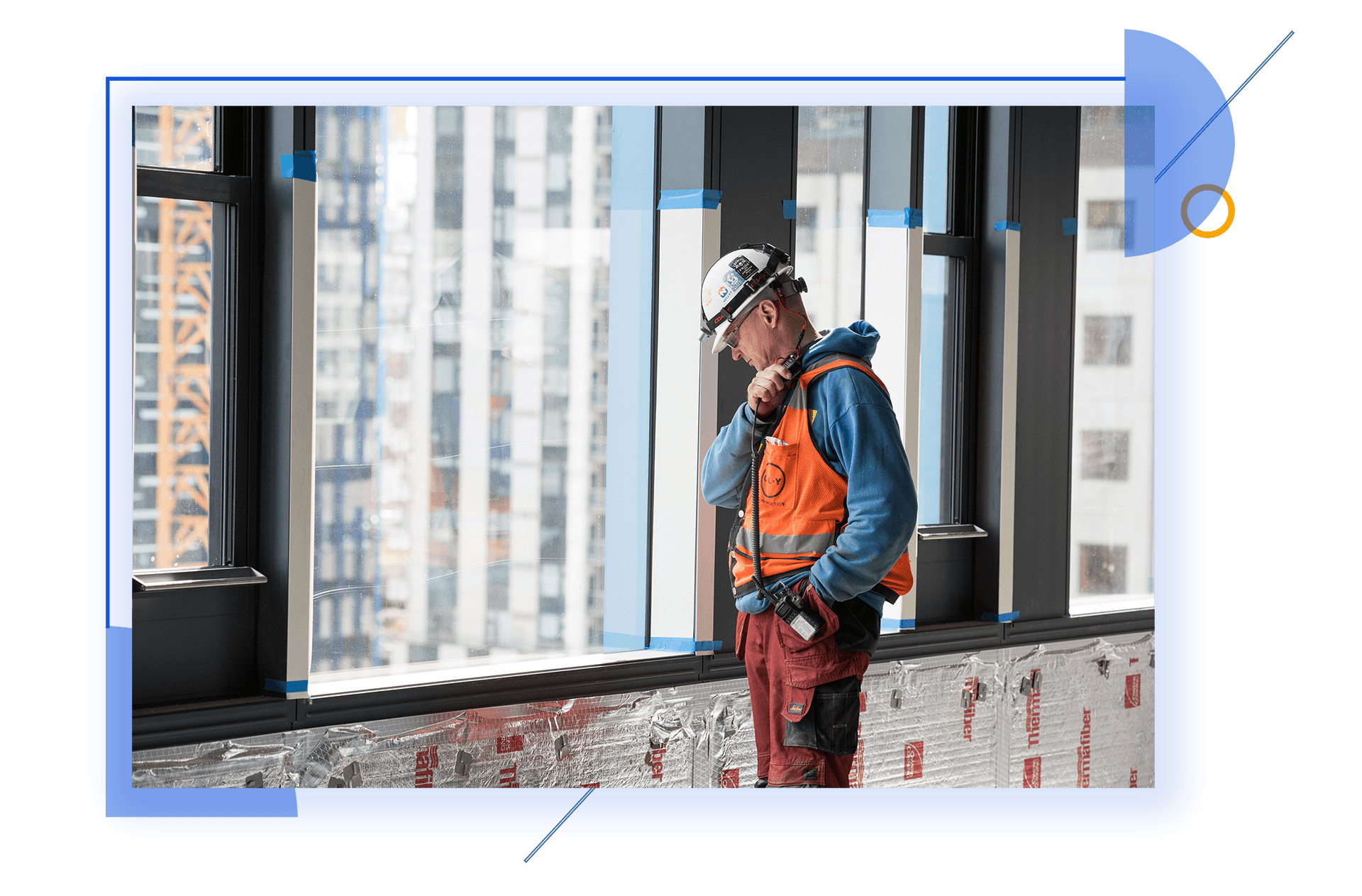 PRONOVOS CASE STUDY
GLY CONSTRUCTION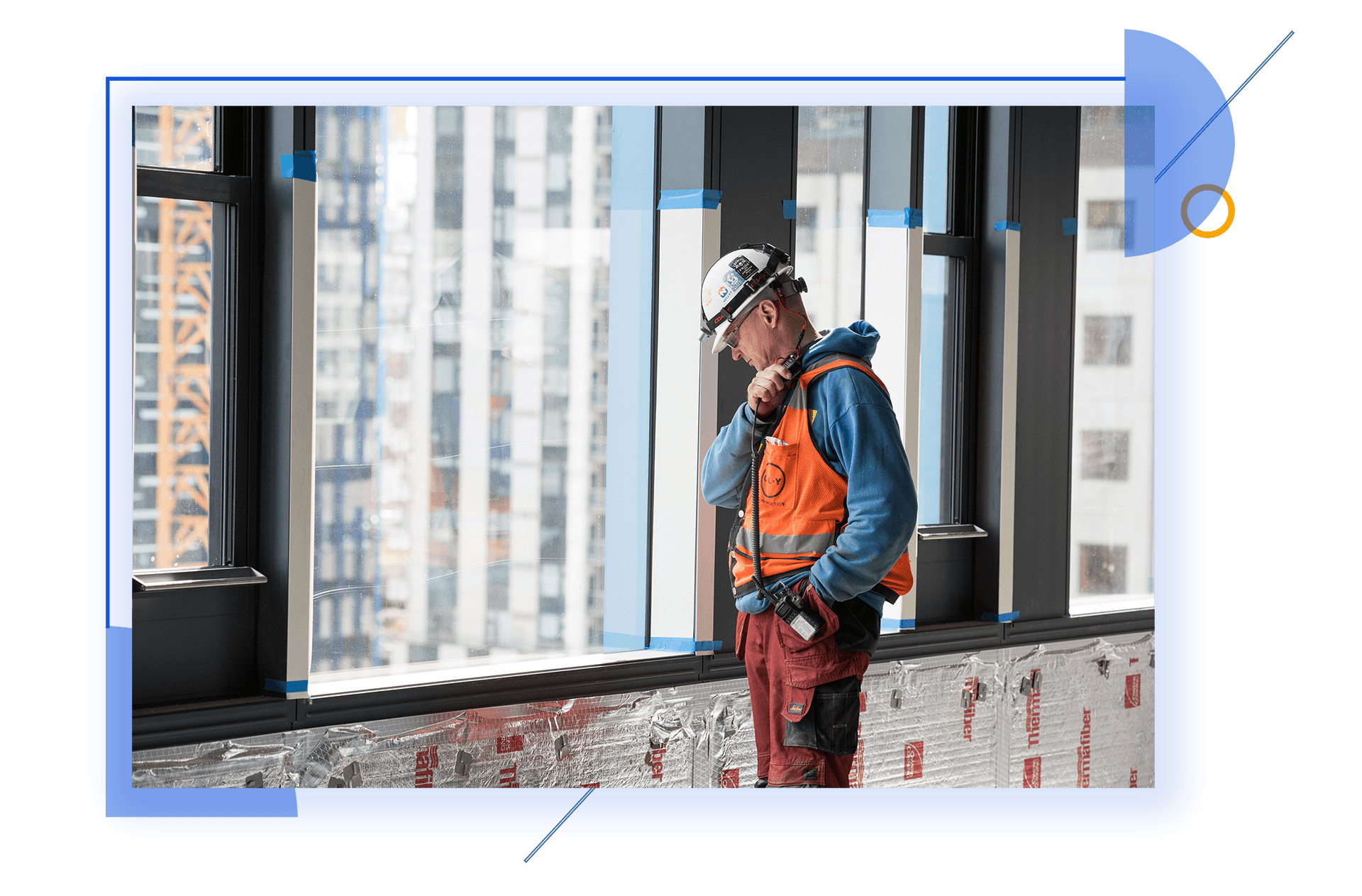 For construction companies, properly analyzing labor data, and utilizing the insight gained from this information, is an essential part of creating precise estimates that ensure projects are completed on time and on budget. A construction company's data should be as accurate and reliable as possible; if it's not, the company risks negative outcomes like cost overrun and margin erosion.
GLY Construction, a privately owned construction company based in Bellevue, Washington, relies heavily on its data to make key decisions. As an organization that understands the importance of data-driven decision making, GLY recognized the opportunity to enhance its efficiency and accuracy through real-time cost reporting technology, and move away from the semi-manual, spreadsheet-intensive process the company used for labor productivity reporting.
"The key areas we wanted to address were the manual nature of our process and being able to give accurate feedback to our estimating department. We also needed the ability to deliver actionable information throughout the organization, from our foreman to senior leaders," Andy Hough, IT Director of GLY says.
To address its issues, GLY has deployed ProNovos, a cloud-based construction analytics software solution that enables construction companies to achieve a comprehensive analysis of their enterprise. As a result, GLY is able to produce reports with little to no reliance on spreadsheets, and consistently provides high-quality labor productivity data to its estimating department within minutes.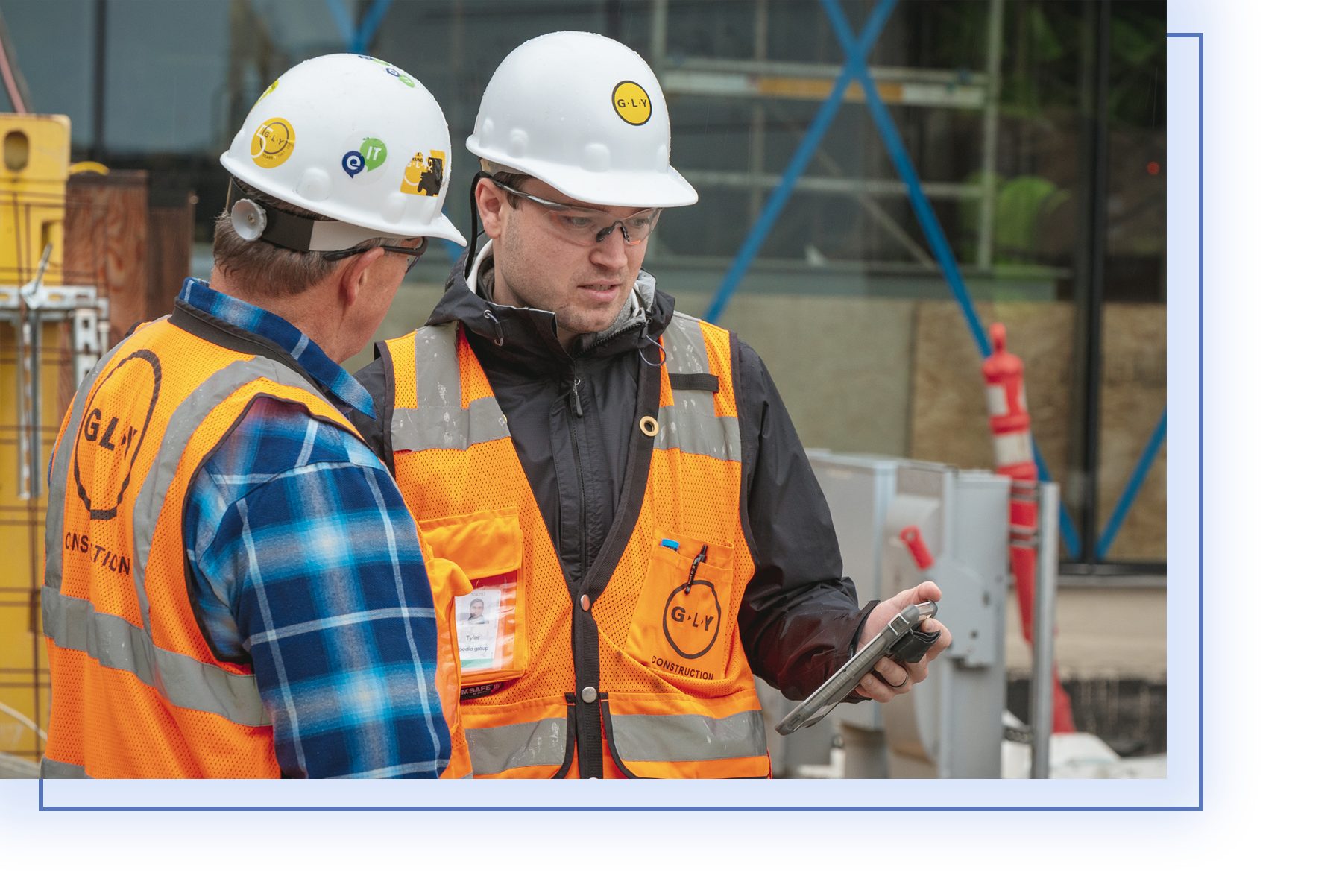 THE BUSINESS CHALLENGE
A staple in Washington state's Puget Sound area, and now in its 54th year in operation, GLY has built success and influence in the construction industry due in part to the company's ability to recognize opportunities for organizational improvement and apply necessary changes to ensure growth.
Prior to testing ProNovos, GLY conducted labor reporting through a semi-manual process that involved extracting data from the company's Sage 300 system into Excel spreadsheets and workbooks.
Using spreadsheets for reporting carries risks GLY wanted to eliminate, and a major emphasis was put on improving data accuracy. Risks associated with using spreadsheets for reporting included not being able to globally control calculations, time-consuming maintenance requirements when updating or changing aspects of a report, and forecasts being limited to the individual spreadsheet into which forecasting data was input.
Another issue was the multi-step process. This provided a key opportunity to use LEAN principles and ProNovos' functionality to achieve substantial efficiencies. Using automation, GLY eliminated the need to extract data from Sage 300 on a weekly basis to load into multiple spreadsheets – a change that has saved GLY a substantial amount of time and effort.
In addition, GLY's labor reporting was project-centric, meaning labor data could not be efficiently evaluated across multiple projects. This made it difficult for the organization to gain a "big picture" understanding of its labor productivity. Recognizing an opportunity for improvement, GLY began a process to determine requirements for a solution. To conduct this process, GLY received input from members of the company that spanned the organization, including senior executives, superintendents, project managers and project engineers. After a meticulous process to determine requirements, GLY began its search for a solution.
"We contemplated a number of different approaches," said Hough. Among the solutions considered by GLY were developing its own reporting platform, as well as a number of other third-party software solutions; however, when the company made its final decision, they chose ProNovos.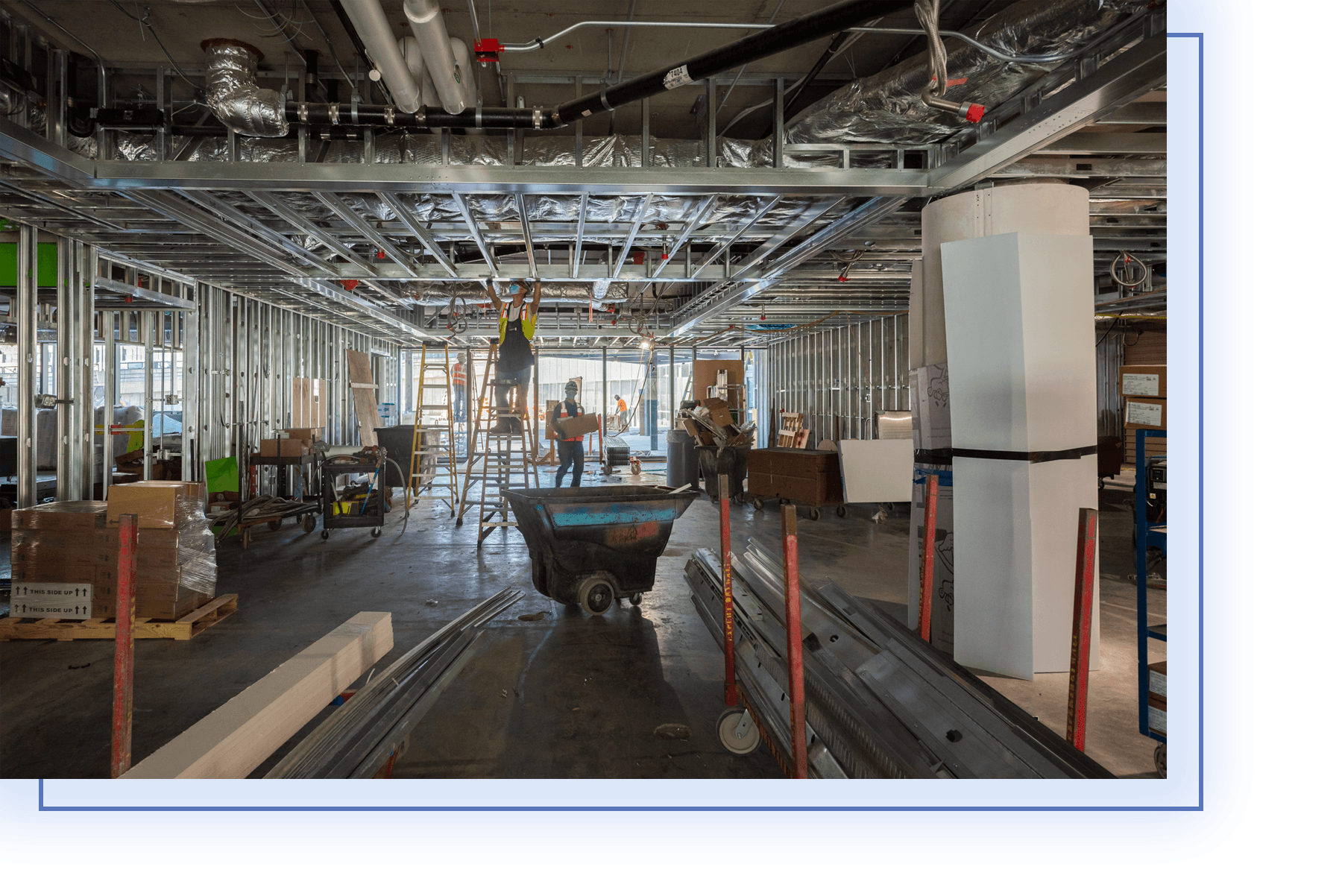 A COST-EFFECTIVE SOLUTION
After discovering ProNovos, GLY became immediately intrigued with the solution's capacity to not only address its labor reporting issues, but its enterprise-wide reporting needs, as well. Following the conference, GLY engaged in several discussions with ProNovos that ultimately led to the company adopting the solution.
"They built a proof of concept for us, which demonstrated a commitment to understanding our business, and is a model I like best," said Hough. "You can't buy BI software, keep it up to date and train people on it for the same value that ProNovos offers."
The team at ProNovos worked closely with GLY to extract data from the organization's various business systems, including Sage 300, and assisted the company in creating the custom report necessary to enhance its labor productivity management.
For GLY, deploying ProNovos provides a number of benefits, including:
01 Reducing the organization's use of spreadsheets for reporting
02 Improving labor productivity reports and processes
03 Enabling the organization to consolidate data across projects for greater insight
04 Making the report-generation process more efficient through automation
05 Providing access to data from anywhere with ProNovos' mobile functionality
LONG-TERM PARTNERSHIP
In 2020, GLY formally recognized ProNovos as its enterprise partner for construction data analytics. "We now do all of our weekly labor reporting through ProNovos, and our project teams are using the platform to forecast labor, determine productivity rates and claim quantities, hours and costs," said Joe Bonacci, CFO of GLY, in a press release announcing the agreement. "With respect to accuracy, ProNovos is superior to semi manual, spreadsheet-based approaches, which can be error-prone as a result of data-entry mistakes and broken formulas."
In addition to labor-reporting, GLY has partnered with ProNovos on data initiatives related to equipment-management and general ledger.
"We're now using ProNovos as our corporate dashboard," says Andy Hough, IT Director of GLY. "Bruce and his team advised us as we built out our data warehouse and ramped up our data-cleanliness. By integrating more data streams into ProNovos' analytics engine, we have been able to make better decisions in the office and the field."
The award-winning contractor is using ProNovos as the foundation for its efforts to revamp key internal systems and processes; a mobile app gives GLY's teams greater access to the platform. "I think your imagination is the only limit to some degree," said Hough. "It has been a very good experience working with ProNovos. They have been flexible, understanding and helpful. They're very customer-oriented and really want to work with us as a customer to help us be successful."
SEE WHAT PRONOVOS CAN DO FOR YOU