01 Dec
2022 Will Be 'The Year of the Sub' for ProNovos
BUSINESS
2022 Will Be 'The Year of the Sub' for ProNovos
December 1, 2021 • 7 min read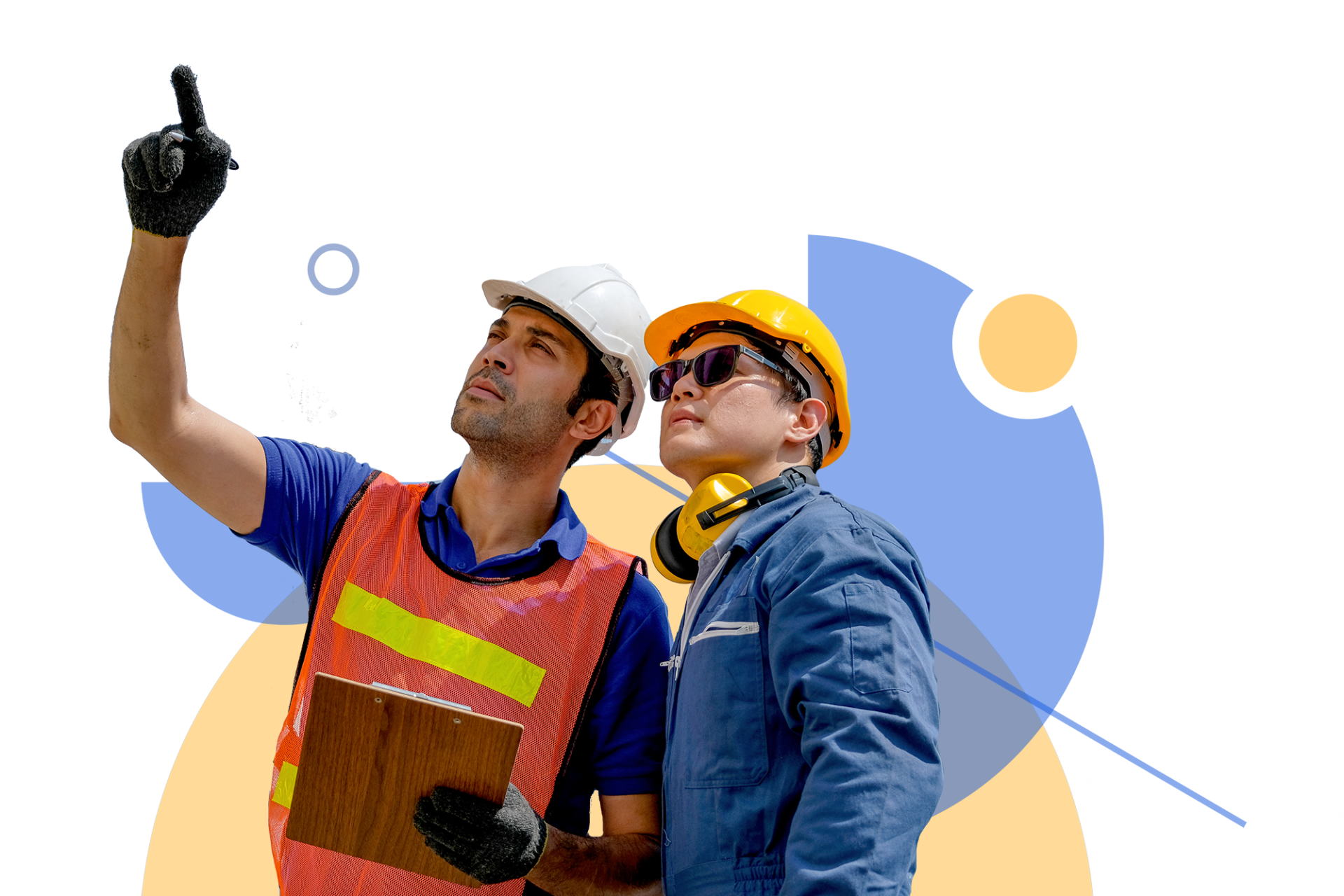 ProNovos Director of Sales Brennan Medford is stoked about our new direction in 2022.
"We're focusing on the technology and data needs of subcontractors in a way that is overdue for the construction industry," said the former Procore sales and business development specialist. "For ProNovos, 2022 is set to be the 'Year of the Subcontractor.' I'm super-excited about it."
Medford uses an analogy to explain what the shift is all about.
"Imagine collaborating on a tough project for several months using Google Sheets or some similar tool," he said. "You've spent long hours on that shared document, but you try to login one day and find that the 'owner' of the file has canceled your access. You can't view, edit or keep what you've done. The work is lost."
This is typically what happens to subs after they wrap up projects in which they have been required to use the GC's instance of a project-management platform.
"Historically, subs have been at the mercy of whatever platforms their GCs decide to use," explains Medford, who lives in the fast-growing tech hub of Austin, Texas. "ProNovos is the first company to take the approach of putting the subcontractor's needs first. It allows subs to own their data even as they maintain the same workflows that their GCs are accustomed to."
— Brennan Medford, Director of Sales at ProNovos CIC
It's all thanks to our new Procore data-syncing feature, which we're rolling out as an update to the ProNovos Construction Intelligence Cloud toward the end of Q4 2021, with a ramped-up focus on the initiative in 2022.
NOTE: We are currently giving subs free early access to an initial version of the updated platform, no commitment required.
When all updates are in place, subs will be able to glean powerful new insights into their project and company performance by taking advantage of ProNovos' data-driven project-management tools (Operations Manager) as well as our corporate performance-enhancing solutions for data-warehousing and analytics.
While the initial focus of this push is on Procore data, our best-in-class analytics engine has broad potential to offer the same capabilities to subs whose GCs employ other project-management solutions.
But first, a bit more about why subcontractors tend to lose their data in their collaborations with GCs.
The Incentive to Close Off Data Access
In a perfect world, GCs could let subs use their instance of the project-management software indefinitely, allowing subs to slice and dice that performance data in creative ways over the long term.
"If you want to become more efficient, you need to first understand where you are not efficient," Medford notes. "Having access to that project data would allow you to answer questions like 'how long did it take us to respond to those submittals or RFIs? And if they are taking too long, what is the root cause of that?'"
Access to such historical data can also give subcontractors an advantage when submitting bids. "They can use hard numbers to prove their success on past projects," Medford says.
But in today's construction software marketplace, many PM software providers use a pricing model that essentially forces GCs to withdraw data access from subs as soon as possible.
"Let's say that, hypothetically, part of the GC's management team does want to keep the project open and allow subs to work with that data over the long term," Medford said. "The CFO is going to push back and say, 'Look, we can't keep paying the software provider for a sub that has finished its portion of the project, and we certainly can't do that for a project that has already closed.'"
Additional Benefits of Syncing Procore Data
Data-syncing represents a way around this impasse. Here are a few concrete examples of what this approach allows subcontractors to accomplish.
Many subs first enter information into Procore or another project management system, but then enter it a second time into apps such as Microsoft Excel. The data-syncing functionalities offered by ProNovos give subs a way to integrate such data into our construction intelligence cloud, thereby eliminating that time-consuming, expensive (in the form of extra labor hours), and error-prone second step.
For example, our update allows users of ProNovos Operations Manager to pull in submittals and RFIs created in Procore for analysis and reporting. They can also upload into Procore any submittals and RFIs they have created using ProNovos Operations Manager.
Both versions of the submittal or RFI are linked together.  As an update is made in Procore, the corresponding fields in ProNovos automatically update. "This really does ensure that you have one record of the truth, with no double-entry and no inconsistencies between those documents, whether you're talking about logs, drawings, submittals or RFIs," Medford says.
EXPEDITE YOUR DOCUMENT REVIEWS
Subcontractors' inboxes tend to fill with requests to review RFIs, drawings, submittals and other Procore documents related to their scope of work. Now Operations Manager users will be able to sync these updates in ProNovos to keep track of which ones have been reviewed. Never missing an update means never missing an opportunity to proactively notify GCs about potential impacts.
STREAMLINE THE PROJECT DATA YOUR TEAMS SEE
In the updated ProNovos platform, subcontractors can pull and interact with only the project data that is directly relevant to their own scope of work. "The example we use is that a sub working only in the building lobby doesn't need to know the status of the bathroom on the third-floor," Medford says. "Property tailored information makes staying informed much faster and easier."
GENERATE AUTOMATED REPORTS FOR MULTIPLE PROJECTS
Many subcontractors routinely work with multiple GCs that use Procore. In our updated platform, subs will be able to manage and analyze multiple projects among these different stakeholders in one ProNovos interface.
While this may seem subtle, it's a powerful, practical new capability, Medford says.
"By being able to see aggregated data from all your projects, regardless of which GC you are working for, you can zoom out and have a truly macro view of your company and project performance."
Moreover, these new analysis/reporting capabilities require zero manual exporting, importing and manipulation of data.
INTEGRATE YOUR ACCOUNTING AND PROJECT DATA
Historically, if a change order came from the owner to the GC and then the subcontractor, the sub would see that change order within the GC's Procore account. The sub would then need to go log that change order separately in its own accounting system.
But ProNovos' new update allows you to sync data from your accounting systems as well as Procore into the ProNovos Ops Manager interface. "It's yet another way to  eliminate double data-entry," Medford says. "You have a three-way sync between the GC's tools and your own internal systems. It cuts out so much admin work."
SIMPLIFY WORKFLOWS FOR ALL STAKEHOLDERS
Finally, the Procore-ProNovos sync simplifies life for both office and field personnel.
Mikeal Kanouff, Washington Area Operations Manager for Eldorado Hills, Calif.-based McClone Construction, a ProNovos customer, describes why that's important.
"What makes money for contractors is operations—getting jobs completed," Kanouff said. "Busy construction professionals don't have time to master four to six different pieces of software, all opened and closed separately, and all with different logins, passwords, limitations and quirks."
By handing everything in the updated ProNovos platform, subs can avoid these headaches.
Says Medford: "One of the things that ProNovos has seen in 2021, and I think any business owner would agree, is that if you want to grow in scale efficiently, you need to have a standardized process for executing your job. That's precisely what we're delivering for ProNovos users as we move into 2022."